Top offers at Warwick QLD
Woolworths

Weekly Specials - 06/12

Coles

Great Value. Hands Down. - 6th December

Coles

Selected Weekly Specials 6/12

Kmart

Refresh Summer - Low Prices For Life

Kmart

Christmas Gifting 2 - Low Prices For Life

The Reject Shop

Christmas Items

Kmart

Christmas Launch 2 - Low Prices For Life

Foodworks

Picks Of The Week

Kmart

Christmas Toys 2 - Low prices for life

PopCorners

PopCorners 5 Packs, 2 for $7

BIG W

30/11 Make Their Christmas Wishes Come True
What offers can I find in Warwick QLD?
Find the best discounts offered by your favourite shops in Warwick QLD on Tiendeo. See the flyers from Woolworths, Coles, ALDI and don't miss out on any online discounts. Here on Tiendeo, we currently have 277 active catalogues in Warwick QLD and 99 shops.
Warwick QLD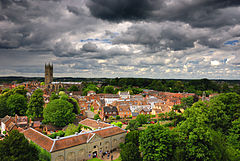 The lush and scenic Warwick is a suburb region that is located in Perth, West Australia. Visit the local attractions like Sorrento Beach, Mettam's Pool, Aquarium of Western Australia, Kings' park & Botanic Garden, Fermantel Prison, Duende and Maritime Museum. Enjoy an incredible movie watching experience by catching up the latest movie at the Grand Cinemas.
Warwick shopping center at Perth is fabulous shopping destination offering malls, boutiques and stores for a perfect retail therapy. The Centro shopping center in Warwick includes Telstra, Kmart, Liquorland, Priceline, Video Ezy, Coles, Big W and others. Don't forget to check the special weekend markets to grab the local products.
Warwick shopping mall called as Warwick Grove is a great shopping destination offering stores like Best & Less, Coles, Gentle Nails, EB Games, Corona Books, Red Dot, Thingz, Telstra, Zamels, Woolworths and many more. It also houses myriad fashon stores like Kel's Menswear, Jeans West, Sportique, Noni B, Millers, Black Pepper, Strandbag, W Lane, Suzzane Grae, Be Me, Williams, Gloss Aceesories, Rockmans and Silveroze.