Rose City Shoppingworld

To 0.4 Km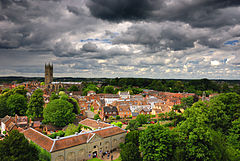 The lush and scenic Warwick is a suburb region that is located in Perth, West Australia. Visit the local attractions like Sorrento Beach, Mettam's Pool, Aquarium of Western Australia, Kings' park & Botanic Garden, Fermantel Prison, Duende and Maritime Museum. Enjoy an incredible movie watching experience by catching up the latest movie at the Grand Cinemas.
Warwick shopping center at Perth is fabulous shopping destination offering malls, boutiques and stores for a perfect retail therapy. The Centro shopping center in Warwick includes Telstra, Kmart, Liquorland, Priceline, Video Ezy, Coles, Big W and others. Don't forget to check the special weekend markets to grab the local products.
Warwick shopping mall called as Warwick Grove is a great shopping destination offering stores like Best & Less, Coles, Gentle Nails, EB Games, Corona Books, Red Dot, Thingz, Telstra, Zamels, Woolworths and many more. It also houses myriad fashon stores like Kel's Menswear, Jeans West, Sportique, Noni B, Millers, Black Pepper, Strandbag, W Lane, Suzzane Grae, Be Me, Williams, Gloss Aceesories, Rockmans and Silveroze.