Top offers at Warragul VIC
Woolworths

Weekly Specials - 06/12

Coles

Great Value. Hands Down. - 6th December

Coles

Selected Weekly Specials 6/12

Kmart

Refresh Summer - Low Prices For Life

Kmart

Christmas Gifting 2 - Low Prices For Life

The Reject Shop

Christmas Items

Kmart

Christmas Toys 2 - Low prices for life

IGA Liquor

Add A Drop To Your Shop This Christmas 06/12

Kmart

Christmas Launch 2 - Low Prices For Life
What offers can I find in Warragul VIC?
Find the best discounts offered by your favourite shops in Warragul VIC on Tiendeo. See the flyers from Woolworths, Coles, ALDI and don't miss out on any online discounts. Here on Tiendeo, we currently have 270 active catalogues in Warragul VIC and 126 shops.
Warragul VIC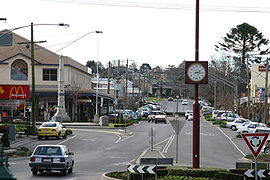 Warragul is a gorgeous Australian Town that is located 124 Kilometers Southeast of Melbourne in West Gippsland. It is famous for its lush and extremely stunning green farmlands, vineyards and parks. While visiting Warragul you must go to attractions like Civic Park, Linear Park, Lohan Park, bowling at Bowland, picturesque drive in Brandy Creek Road as well as the rolling hills on the countryside.
For retail therapy go to Warragul shopping plaza as it comprises of stores like Aldi, Kmart, The Reject Shop, The Bean Scene, Target, City Beach, Delights home & gifts and others. The Centre Point Shopping Centre is also a fantastic shopping location that houses stores like Coles and Beeches Bookshop.
To enjoy the local flavor of shopping try Warragul Shopping Center. It is a commercial center that has many specialty stores, local boutiques and malls. It houses fashion stores like Harvey Norman, Blush, Bony & Clydes Jean Co., Tag Kids, Hip Pocket Workwear, Redemption Clothing, CC Best Ladies Fashion, Ellure Boutique, and many more.