Top offers at Tamworth NSW
Coles

Great Value. Hands Down. - 29th November

Kmart

Christmas Toys 2 - Low prices for life

The Reject Shop

Christmas Items

BIG W

Make Their Christmas Wishes Come True 30/11

The Good Guys

Breville 29/11

Coles

Selected Weekly Specials 29/11

Kmart

Christmas Launch 2 - Low Prices For Life

Kmart

Summer - Low prices for life

Officeworks

Get Great Value On New School Tech.

Godfreys

Christmas Sale 01/12

Cellarbrations

Christmas Drops That Always Hit The Spot 20/11

The Bottle-O

Good Value Booze, In Good Value Wrapping 27/11
What offers can I find in Tamworth NSW?
Find the best discounts offered by your favourite shops in Tamworth NSW on Tiendeo. See the flyers from Woolworths, Coles, ALDI and don't miss out on any online discounts. Here on Tiendeo, we currently have 469 active catalogues in Tamworth NSW and 231 shops.
Tamworth NSW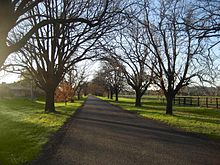 Tamworth is also known as 'City of Lights' because it was the first Australian city to use electric street lights. Tamworth also hosts Tamworth Country Music Festival which is the second biggest country music festival in the world.
Tamworth is one of the biggest shopping destinations in Australia. On the top of the list are Tamworth City Plaza and Centrepoint shopping Centre. You can visit Coles, Kmart, Target, JB Hi-Fi and Aldi supermarket. Next in line is The Atrium and Tamworth Shopping world which have names like Woolworths and Big W present in them. Shoppers also love Northgate Shopping Centre and Southgate shopping Centre which have a large number of specialty stores including Bi-Lo present in them.
If you are looking for designer dresses Australia, you can go to Tamworth Homespace or the Calala Court shopping complex. Other options for fashion shopping are Longyard Homemakers Centre and Robert St Shopping Centre.
Apart from these awesome shopping malls, you can also indulge yourself in street shopping. Peel street is a delight for those who love street shopping.