Top offers at Sunbury VIC
Kmart

Christmas Launch 2 - Low Prices For Life

The Reject Shop

Christmas Items

Harris Scarfe

BLACK FRIDAY

Kmart

Summer - Low prices for life

Aeroplane Jelly

Bring Some Colour To The Table This Christmas

Coles

Selected Weekly Specials 29/11

Coles

Great Value. Hands Down. - 29th November

Officeworks

Officeworks BYOD Collection

Officeworks

Get Great Value On New School Tech.

IGA Liquor

Add A Gift To Your Shop This Christmas 22/11
What offers can I find in Sunbury VIC?
Find the best discounts offered by your favourite shops in Sunbury VIC on Tiendeo. See the flyers from Woolworths, Coles, ALDI and don't miss out on any online discounts. Here on Tiendeo, we currently have 538 active catalogues in Sunbury VIC and 1365 shops.
Sunbury VIC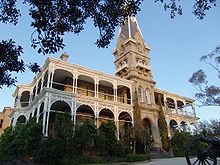 Sunbury is a small city located near the Melbourne city. Apart from its scenic beauty, the city is also known for being a part of Greater Melbourne. The city has a long cultural history and has sevral archeological sites including the Five Earth Rings.
If you are travelling to Melbourne Australia, you should make a visit to Sunbury. Apart from giving you a soothing experience, you can also fill your shopping bags as the city has several options for buyers. You can go to Sunbury Town Center which has several supermarkets and big stores including Woolworths, Coles, IGA, Target, Foodworks, Big W and Harris Scarfe.
Apart from it, you can also go to Aldi supermarket, Masters Home Improvement and Bunnings Warehouse. These are big supermarkets and have lots of fashion stuff. These stores also offer lots of attractive deals and discounts for your regular household stuff. For antique lovers, Sunbury also has a number of antique shops selling awesome stuff.