Gippsland Centre

To 0.2 Km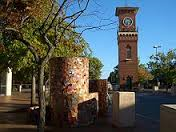 The city or port of Sale is a city located in Gippsland region in Victoria state. The enchanting city provides access to the entire lake region including the access to ocean at the Lakes Entrance.
The quiet city offers numerous cultural and natural attractions for tourists. Gippsland Art Gallery Sale is the place where you can get in touch with budding artists. Gippsland Armed Forces Museum, Flooding Creek Track which passes through Red Gum woodlands, Tarra Bulga National Park are just some of the other attractions of the lively city.
Apart from being so rich in natural diversity, the city is also a fashion destination. Gippsland center and Raymond St Mall are two of the high profile shopping malls in the Sale with names like Target, Woolworths, Coles, The Reject Shop, Best and Less and Priceline Pharmacy present in it. Most of these brands run promotional activities to attract customers. So look for promotional codes online before heading to these malls.