What offers can I find in Ocean Grove VIC?
Find the best discounts offered by your favourite shops in Ocean Grove VIC on Tiendeo. See the flyers from Woolworths, Coles, Kmart and don't miss out on any online discounts. Here on Tiendeo, we currently have 532 active catalogues in Ocean Grove VIC and 871 shops.
Our users' favourite catalogues
Ocean Grove VIC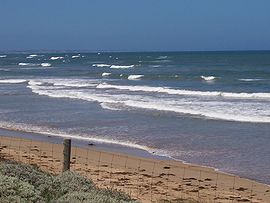 Ocean Grove a popular holiday destination is situated on the southern coast of the Bellarine Peninsula. Ocean Grove hosts Australia's best beaches and also surf beaches. In case you are going for a holiday with kids, then the sandy beach near the Barwon River is perfect as it is quite calm.
It offers a number of shopping facilities that include major supermarkets, cafes, restaurants and specialty shops that are near the coast along The Terrace and Shell Road. Tourists can enjoy surf beaches, walking tracks, swimming and native.
Ocean Grove will not disappoint the shoppers. Just visit the Ocean Grove Marketplace as there are over 20 specialty stores. Some of them are Safeway, Direct Chemist, Dynamic Discounts and many more. This is not all, shoppers can also enjoy the boutique and retail stores. As Ocean Grove is quite popular for the beach, there are number of surf wear stores that feature designer collection.
Electronics & Appliances

Sport

Travel & Leisure