Top offers at Gladstone QLD
Coles

Great Value. Hands Down. - 29th November

Kmart

Christmas Toys 2 - Low prices for life

BIG W

Make Their Christmas Wishes Come True 30/11

The Reject Shop

Christmas Items

Coles

Selected Weekly Specials 29/11

Kmart

Christmas Launch 2 - Low Prices For Life

Kmart

Summer - Low prices for life

Officeworks

Get Great Value On New School Tech.

Officeworks

Officeworks BYOD Collection

Coles

Share The Best with John West

Foodworks

Picks Of The Week

Bob Jane T-Marts

Great Getaway Deals 01/12
What offers can I find in Gladstone QLD?
Find the best discounts offered by your favourite shops in Gladstone QLD on Tiendeo. See the flyers from Woolworths, Coles, ALDI and don't miss out on any online discounts. Here on Tiendeo, we currently have 342 active catalogues in Gladstone QLD and 193 shops.
Gladstone QLD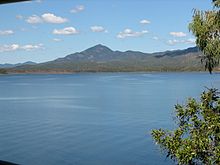 Gladstone is a beautiful city that is located between two rivers namely Boyne river and Calliope river. Apart from the main land, it also consists of 14 small mesmerizing islands. Some of the most beautiful beaches of Australia including Boyne Island and Tannum Sands are a part of Gladstone region. Apart from them, Lake Avoonga will also catch your fancy. The city offers lots of options to fashion lovers. You can go to Gladstone City Center which offers you a range of fashion goods including designer dresses, bags, shoes and jewelry. Gladstone Square is also a good option if you are looking to shop in supermarkets and big stores such as Woolworths, Telstra and Optus. If you are looking for a place that is stocked with simply the best stuff, you should definitely visit Stockland Gladstone Shopping Centre. It boasts of Coles, Kmart and Target Country.