Stirlings Shopping Centre

To 0.3 Km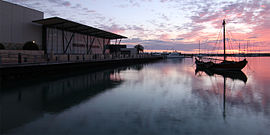 Geraldton is a beautiful leisurely spectacular coastline and hosts number of water sports such as diving conditions, fishing, kitesurfing and windsurfing. Come to Geraldton to enjoy and revel in the nice weather, discover natural attractions and explore the rich culture.
If you plan to shop around in this city for some fashionable clothes, accessories, home décor and stuff then you will not be disappointed. Head straight to Northgate Geraldton Shopping Centre as it the house to stores like Target, Coles, Jay Jays, Fiori Fashions and Betts. After you are done shopping here and want to explore other Geraldton shopping avenues then you must also visit Sterlings Central. You will not be disappointed as you can find luxury retail stores like Mendit Plus, Red Dot, Ed Hardy, Michael Hill, Crossroads, Noni B and BWS.
When shopping at Geraldton shopping center, don't forget to check for the discount deals and codes. The best way is to look for the deals online,but you can even check with the customer care desk for the latest deals.