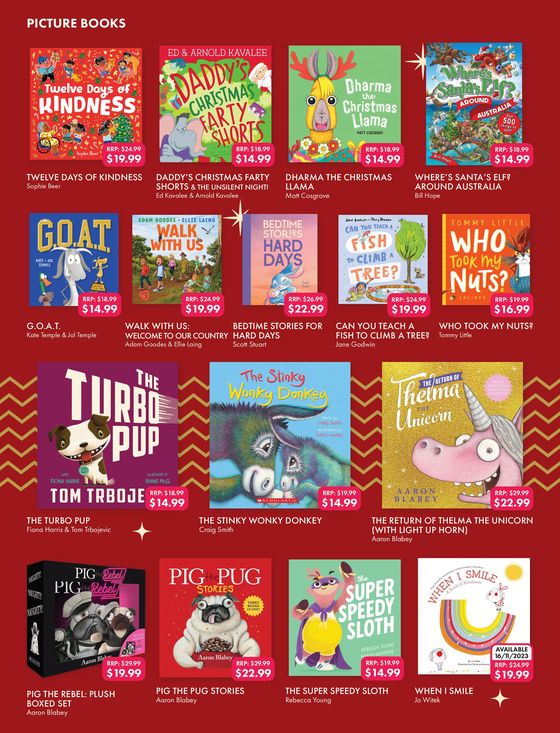 Christmas Gift Guide 2023
Cat on the Run 1: Cat of Death!

Nerra Deep Time Traveller 1:The Broken Rainbow

Smarty Pup 3:To the Rescue

WeirDo: The Super Weird 4-Book Collection

Who's Who and What's Where In The Treehouse

Into the Wild:Full Colour Edition

Wolf Girl 10:The Race Is On
Looking for the best QBD offers
If you are looking for the biggest QBD discounts you are in the right place. Here on Tiendeo, we have all the catalogues so you won't miss out on any online promotions from QBD or any other shops in the Department Stores category in your city. There is currently 1 QBD catalogue on Tiendeo. Browse the latest QBD catalogue "Christmas Gift Guide 2023" valid from from 29/11 to until 24/12 and start saving now!
Find QBD catalogues in your city
QBD, all the offers at your fingertips
QBD
With a wide range of QBD books, QBD The Bookshop have been brining knowledge and entertainment to Australia for over a century.
QBD bookshop products, including all GBD book genres, can be found across all GBD bookshop locations and in their online shop.
For more information on all QBD bookstore locations QBD careers and QBD jobs, customers should visit their website.
QBD was founded in the late 1890s.
They now have 55 stores across the country.
Their headquarters are based in Queensland.
Customers can find them online at qbd.com.au.