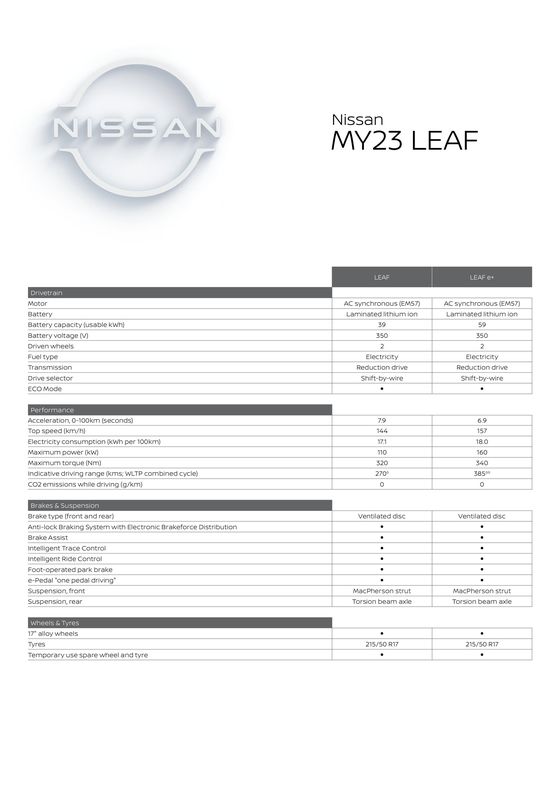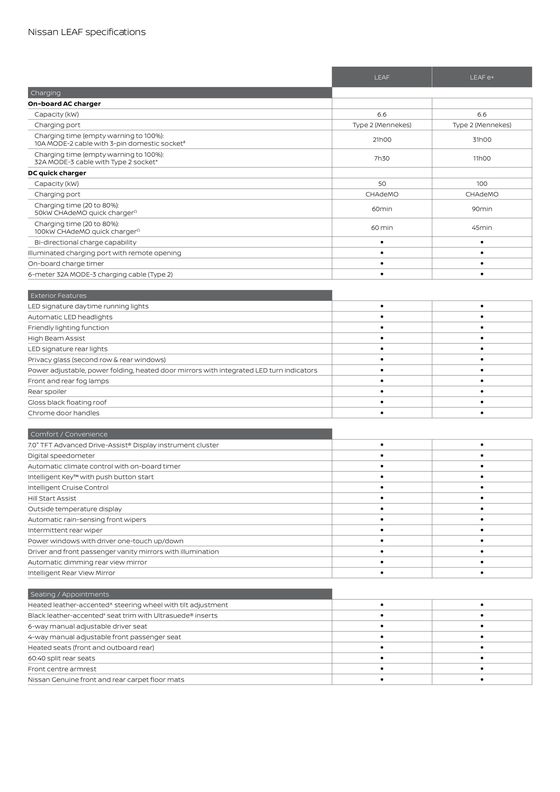 Nissan MY23 LEAF Specification Sheets
Looking for the best Nissan offers
If you are looking for the biggest Nissan discounts you are in the right place. Here on Tiendeo, we have all the catalogues so you won't miss out on any online promotions from Nissan or any other shops in the Hardware & Auto category in your city. There are currently 13 Nissan catalogues on Tiendeo. Browse the latest Nissan catalogue "Nissan MY23 LEAF Specification Sheets" valid from from 3/12 to until 31/12 and start saving now!
Find Nissan catalogues in your city
Nissan, all the offers at your fingertips
Nissan
As a leading brand in China, Russia and Mexico and being popular across the world, the brand and it's popular models are well-loved, including the Nissan Qashqai.
Nissan Jake, Nissan X Trail, Nissan Pathfinder, Nissan Navara and Nissan Patrol are some of their most popular models across the country,
For more information on Nissan finance plans, as well as all makes and models currently available, customers should visit their local store or the website.
Nissan was founded in 1933.
Their headquarters are based in Japan.
They have over 140,000 employees.
Customers can find details on the Nissan Dualis and more, online.