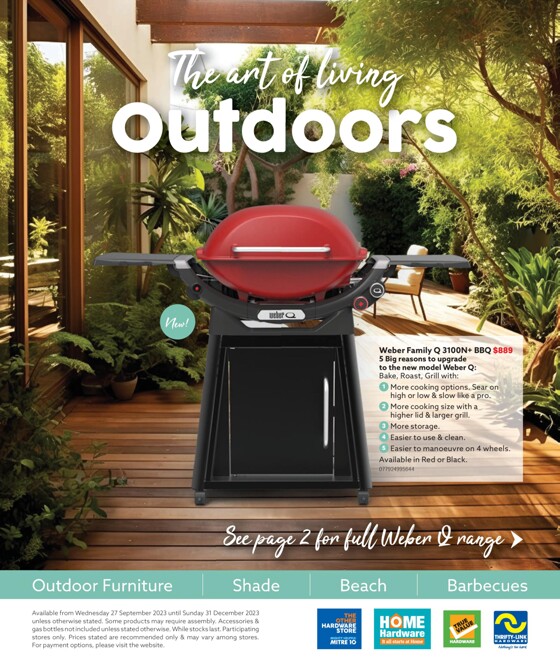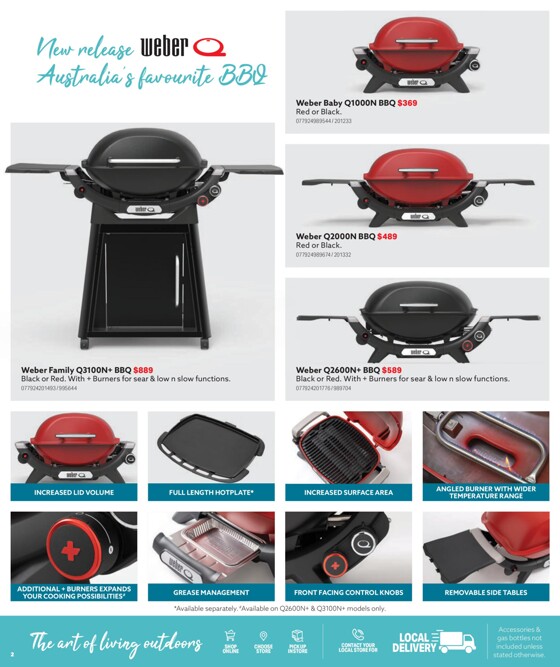 The Art Of Living Outdoors
Bob Jane T-Marts

Great Getaway Deals 01/12

Kincrome

Product Guide 2022/23

Teng Tools

Product Catalogue
Looking for the best Mitre 10 offers
If you are looking for the biggest Mitre 10 discounts you are in the right place. Here on Tiendeo, we have all the catalogues so you won't miss out on any online promotions from Mitre 10 or any other shops in the Hardware & Auto category in your city. There are currently 3 Mitre 10 catalogues on Tiendeo. Browse the latest Mitre 10 catalogue "The Art Of Living Outdoors" valid from from 26/9 to until 31/12 and start saving now!
Find Mitre 10 catalogues in your city
Mitre 10, all the offers at your fingertips
Mitre 10
Australians are crazy about renovating and building, and Mitre 10 has always been here to help support both the budding weekend, Do It Yourself (DIY) renovator and the seasoned tradesman. Mitre Ten stores carry hardware, paint and other Mitre10 supplies, making weekend renovating just a little easier with everything just down the street!
Not only are you able to find a store almost everywhere with their 400 Mitre Ten retail stores around the country, and find them conveniently open when you need them, as the Mitre 10 opening hours are extensive and include Saturdays and Sundays, but you can shop online too through Mitre 10 Online, which has all of the Mitre 10 catalogue items and specials. And if that wasn't enough, you can check out all the specials at the Mitre 10 Mega stores too! Mitre 10 is certainly true to its slogan, "Mighty Helpful, Mitre 10"
Mitre 10 online has a great section on DIY. It includes how to articles and videos showing exactly what you need to do when you need to fix it, decorate it or paint it. Mitre 10 online also includes some great ideas for projects around the house.
Miter 10 stocks various brands
Mitre 10 was founded in 1959 by Jack Womersley, Tom Molomby, Tom Danaher, Reg Buchanan, and Ian Nisbet.
Mitre10 has 400 stores around the country and employee number are in the thousands.
Although at first glance, the name Mitre 10 may seem strange for a store name, but it comes from two things that inspired the original founders. One was the "Mitre joint"; a 45 degree joining of two parts. Reasonable, right? Hardware, joints, sounds plausible. The second inspiration for the name is a little more, well, Australian. It comes from the name of a pub in Melbourne with a huge beer garden, the Mitre Tavern. Mitre 10 is the perfect Australian mix of practical and larrikin.