Woolworths

Weekly Specials - 06/12

Coles

Great Value. Hands Down. - 6th December

Coles

Selected Weekly Specials 6/12

Kmart

Refresh Summer - Low Prices For Life

Kmart

Christmas Gifting 2 - Low Prices For Life

The Reject Shop

Christmas Items

TerryWhite Chemmart

Real Deals This Christmas - Standard

Kmart

Christmas Launch 2 - Low Prices For Life

Cellarbrations

Christmas Drops That Always Hit The Spot 04/12

Kmart

Christmas Toys 2 - Low prices for life

Tyreright

Christmas Sale 2023
What offers can I find in Burnie TAS?
Find the best discounts offered by your favourite shops in Burnie TAS on Tiendeo. See the flyers from Woolworths, Coles, Kmart and don't miss out on any online discounts. Here on Tiendeo, we currently have 352 active catalogues in Burnie TAS and 144 shops.
Burnie TAS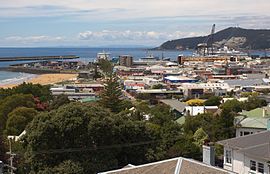 The gorgeous port city of Burnie is located on the northwest coast of Tasmania. This vibrant city is perfect for leisure and entertainment. Visit the local attractions like Burnie Regional Art Gallery, Pioneer Village Museum, Guide Falls Alpaca Park, Annsleigh Gardens, Guide Falls waterfall and Burnie Farmers' Market.
Burnie is truly a paradise for shoppers as there are number of local fashion, antiques and jewelry stores in Upper Burnie, Wivenhoe and Cooee that feature amazing collection. If you are looking for high-fashion stores then Upper Burnie shopping center is a one-stop mall that houses brands like Not Just Jewelry, Island State antiques & collectables, Glow cosmetics, Toyworld, Maggie's cards & gifts, Joyce Jewelry, Mary's lingerie, Sassi shoes and others. Also, shoppers must visit Centro Burnie as it features names like Coles, EB Games, Cotton On, Eyelines, Kmart, Millers Fashion Club, Sanity and many more.