What offers can I find in Bongaree QLD?
Find the best discounts offered by your favourite shops in Bongaree QLD on Tiendeo. See the flyers from Woolworths, Coles, Kmart and don't miss out on any online discounts. Here on Tiendeo, we currently have 388 active catalogues in Bongaree QLD and 883 shops.
Bongaree QLD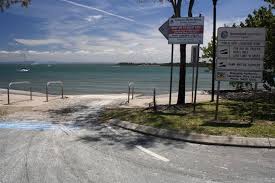 Beautiful coastal city of Bongaree is located in Queensland region of Australia. Take a stroll around the incredible Bongaree Caravan Park and visit the Birbie Island Seaside Museum. Soak under the sun by the gorgeous beaches of Bongaree.
Bongaree Shopping Centre includes several international and national brands like Inner Room, Sway, Village Deli, Hair Heaven and Grow Plant Nursery. The other destination that shoppers must head towards is Bribie Island Shopping Centre. This shopping center is the house to big names like Falir Jewelry On Bribie, Brumby's, Strandbags, Stefan, EB Games, Rockmans, Woolsworth, Spendless shoes, Telstra shop, Easy Life Massage, Target, Prouds and many others.
If you want to buy souvenirs then Mayyada Bazaar is your destination. Here you can find games for kids, flowers, wine, dream catcher, gifts, paintings and many more.
Electronics & Appliances

Sport

Travel & Leisure