Ballina Fair Shopping Centre

To 2.5 Km

Ballina Central

To 2.2 Km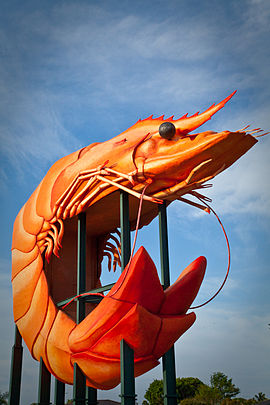 The beautiful town of Bellina is set in the Northern River region of New South Wales at Australia. Visit the stunning attractions like Lighthouse beach, Fishing Park, skate park, Richmond River park, Angels beach and take a stroll along the Norton street heritage trail. Also check out the Big Prawn of Ballina.
Ballina Fair Shopping Centre is an ultimate destination for fashion stores like Williams, Millers, Rockmans, Equip, Cotton On, Jeanswest, Lowes, Bright eyes, Jay Jay's, Strandbags and many more. Enjoy shopping in Ballina jewelry shops like Goldmark, Proud, Equip and Gem Array. You will be amazed with their designs and finishing. Get your dose of entertainment at Ballina Fair Cinemas and EB Games.
Net shoppers can visit the Ballina Central Shopping Central as it houses stores 23 specialty shops including Escape Travel, Priceline Pharmacy, 3 ATM's, The Lazy Chicken, Dick Smiths Electronics and many more. Pick up local gifts and souvenirs at stores like Bella by Sea, Priceline and Ocean Notion.