Top offers at Bacchus Marsh VIC
Coles

Great Value. Hands Down. - 29th November

BIG W

Make Their Christmas Wishes Come True 30/11

Kmart

Christmas Toys 2 - Low prices for life

The Reject Shop

Christmas Items

Kmart

Christmas Launch 2 - Low Prices For Life

Kmart

Summer - Low prices for life

Coles

Selected Weekly Specials 29/11

The Good Guys

Breville 29/11

IGA Liquor

Add A Gift To Your Shop This Christmas 22/11

TerryWhite Chemmart

Real Deals This Christmas - Beauty Extra

Coles

Share The Best with John West

Foodworks

Picks Of The Week
What offers can I find in Bacchus Marsh VIC?
Find the best discounts offered by your favourite shops in Bacchus Marsh VIC on Tiendeo. See the flyers from Woolworths, Coles, ALDI and don't miss out on any online discounts. Here on Tiendeo, we currently have 278 active catalogues in Bacchus Marsh VIC and 240 shops.
Bacchus Marsh VIC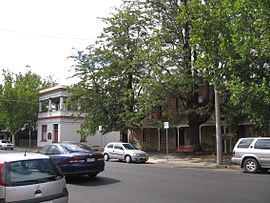 Bacchus Marsh is a suburban locality in Victoria, Australia that is situated about 50 Kilometer west of Melbourne. Explore the picturesque surrounds by strolling on walking trails or self-guided cycling in Bacchus Marsh. Visit the attractions like Lerderderg State Park, Bacchus Hill Winery, Long Forest National Conservation Reserve and Werribee George State Park.
The Bacchus Marsh Village shopping center is home to numerous fashion stores like Ed Harry, Miller's, Rockmans, Just Jeans, Target, Warehouse sales and more. Other specialty stores at this mall are Toy Kingdom, Big Apple Light & Sound, Harrison's pharmacy, The Reject Shop, Surge, Country C Lane and Gold N Time among others. Pick up local gifts and souvenirs at stores like Bacchus marsh Antiques, Florewen Arts and Craft.
Bacchus Marsh Australia is a great shopping destination comprising of retail outlets like Sports power, The Body Shop, Dance Wear on Grant, Pukekos in Gumboots, Kitcha and many more. You can also visit other stores like Nigel's Shoe fittings, Busy Kids, Elke Anouk Couture and others.