Albany Creek Square

To 3445 Km

Dog Rock Shopping Centre

To 0.5 Km

Centro Albany Brooks Garden

To 3.7 Km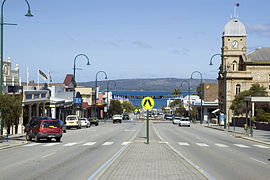 Albany is the land of waves, waterways and ancient rugged coastline. This beautiful city rests amid the hills of Mount Clarence and Mount Melville. It is an amazing place to explore as there are number of tourist attractions such as Albany Windfarm and Princess Royal Fortress.
Albany Plaza shopping center is situated in the Town Center and feature stores like Coles, Target, Kmart, Bras N Things, Leading Edge Jewellers, Spendless Shoes, Strandbags and many more. So, you will not be disappointed. Shoppers can even find some amazing stores at Centro Albany. Some of the most popular ones are Bo-Jans Boutique, Brumby's, Katies and Red Dot. So, in short it is a perfect treat for the shopaholics. You can even try Colonie Mall as it is the home to the best International and local designers and the collection will WOW you. If you are looking for some everyday products then head straight towards Touristville Shopping Centre.
When shopping in Albany, don't forget to enquire about the deals with the help desk in the shopping malls. The other way is to look for the deals online. There are many websites that bring you latest deals and coupons from both International and local brands.