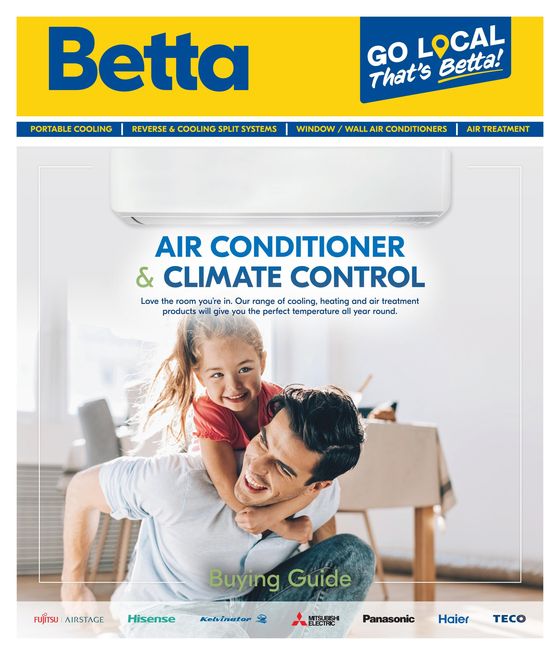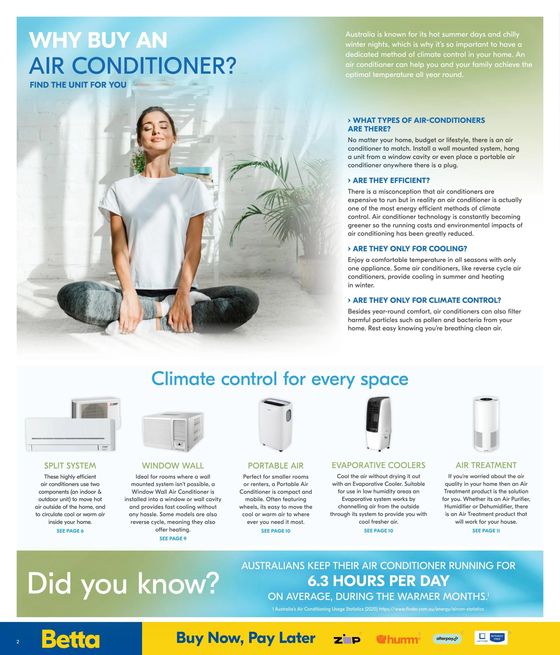 Air Con Buying Guide 2023
Looking for the best Betta offers in Hobart TAS?
If you are looking for the biggest Betta discounts in Hobart TAS you are in the right place. Here on Tiendeo, we have all the catalogues so you won't miss out on any online promotions from Betta or any other shops in the Electronics & Office category in Hobart TAS. There are currently 2 Betta catalogues in Hobart TAS. Browse the latest Betta catalogue in Hobart TAS "Air Con Buying Guide 2023" valid from from 23/11 to until 31/12 and start saving now!
Nearest Betta stores in Hobart and surroundings
Catalogues and Betta specials in Hobart and surrounding areas
Today, Betta Home operates through 160 stores spread across locations at Victoria, Queensland New South Wales, Northern Territory, South Australia, Western Australia and Tasmania. The BSR Franchising group owns and operates the chain with its headquarters at Brisbane suburb of Eagle Farm, Queensland.