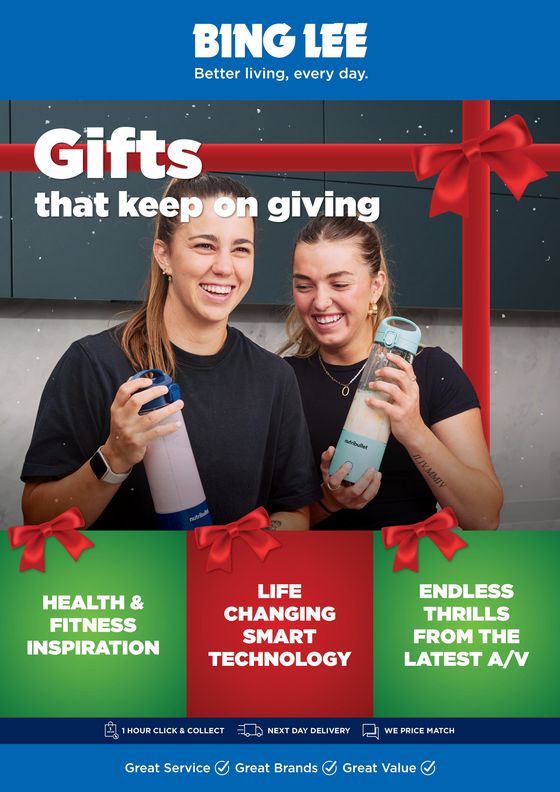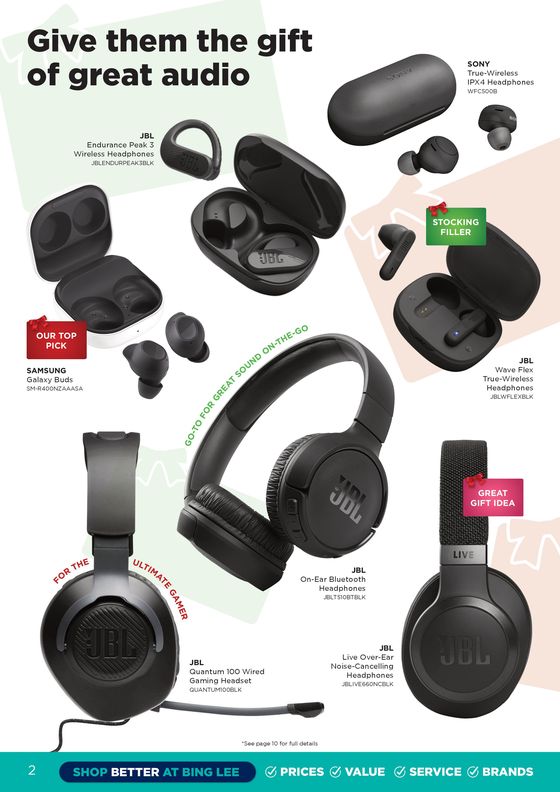 Gifts That Keep On Giving
Bing Lee

Christmas Digital Catalogue
Looking for the best Bing Lee offers
If you are looking for the biggest Bing Lee discounts you are in the right place. Here on Tiendeo, we have all the catalogues so you won't miss out on any online promotions from Bing Lee or any other shops in the Electronics & Office category in your city. There are currently 2 Bing Lee catalogues on Tiendeo. Browse the latest Bing Lee catalogue "Gifts That Keep On Giving" valid from from 16/11 to until 22/12 and start saving now!
Find Bing Lee catalogues in your city
Bing Lee, all the offers at your fingertips
Bing Lee
Bing Lee Australia is one of the most well-known and trusted names in retail and online sales of electrical, home appliances and computer products. The Bing Lee catalogue is full of bargains on consumer electronics rivaling places like laptop factory outlet. In fact not only does Bing Lee promise to match any competitor's price, but you can get even better deals at the warehouse clearance where you can find deals on cosmetically dinged Bing Lee tvs, Bing Lee fridges and more.
Bing Lee Australia sets itself apart in the cluttered retail marketplace with its honesty, accessibility and most importantly, great prices.
With great value at your fingertips through the Bing Lee online store and the many Bing Lee stores around the country, you are sure to find a good deal.
Are you concerned about Internet security or sending your credit card details over the web when paying for a Bing Lee TV or a Bing Lee fridge through the Bing Lee Online store?
You don't need to be as Bing Lee offers online customers the ability to pay via PayPal - safe, secure and convenient. Another value added feature from Bing Lee Australia.
Bing Lee Australia was founded in 1957 by Ken Lee and his father Bing Lee, with the first Bing Lee Sydney store (which is still there) in Fairfield, a suburb of Western Sydney.
.
Although still run as a family business, Bing Lee Australia now has 41 stores Australia-wide, and provides work for hundreds of people.
Can you sing the theme music from all the Bing Lee TV and radio ads? Most Australians can't forget it! The now famous and indelible jingle's music is actually from Monty Python's, just as hard to forget, "I like Chinese".