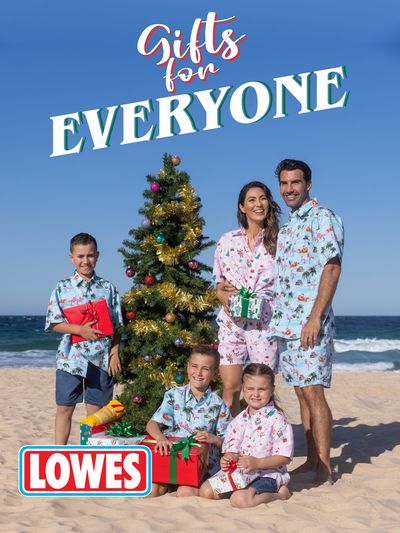 Gifts For Everyone This Christmas
Looking for the best Lowes offers
If you are looking for the biggest Lowes discounts you are in the right place. Here on Tiendeo, we have all the catalogues so you won't miss out on any online promotions from Lowes or any other shops in the Fashion category in your city. There is currently 1 Lowes catalogue on Tiendeo. Browse the latest Lowes catalogue "Gifts For Everyone This Christmas" valid from from 30/11 to until 25/12 and start saving now!
Find Lowes catalogues in your city
Lowes, all the offers at your fingertips
Lowes
Specialising in fashion and clothing for men for all occasions, as well as children's wear, the Lowes menswear brand is popular across Australia.
Lowes menswear online shopping is very popular thanks to their Lowes clothing ranges and Lowes schoolwear, both of which can be found at lowes.com.
Customers interested in shopping at Lowes online or in Lowes menswear store locations can find out more on their website.
Lowes was founded in 1898.
Their headquarters are based in Sydney, Australia.
They have over 180 locations.
Customers can find them online at lowes.com.au.