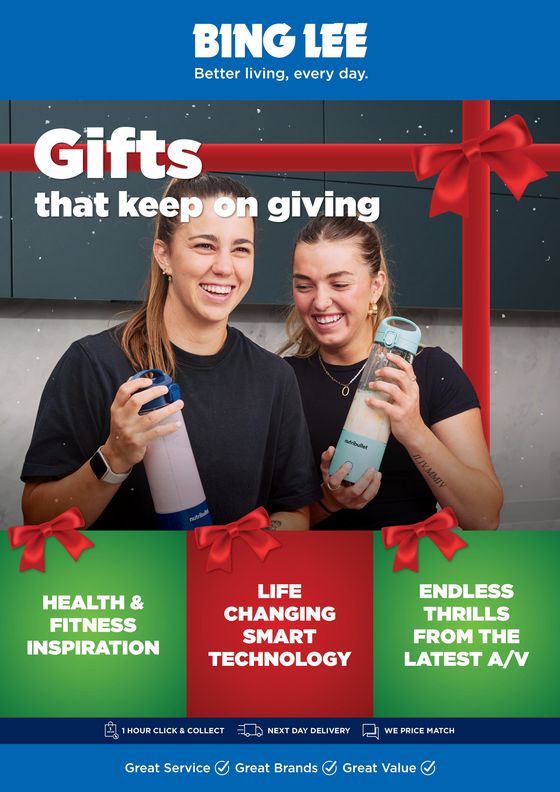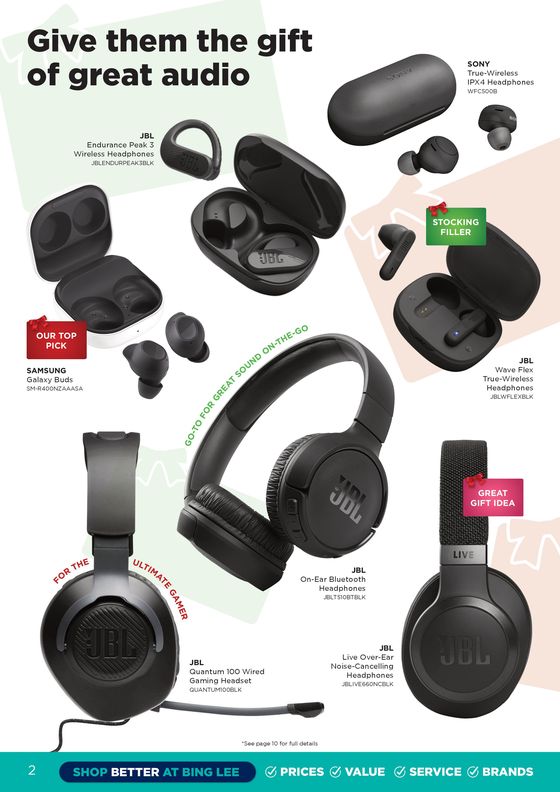 Gifts That Keep On Giving
Bing Lee

Christmas Digital Catalogue
Looking for the best Bing Lee offers in Penrith NSW?
If you are looking for the biggest Bing Lee discounts in Penrith NSW you are in the right place. Here on Tiendeo, we have all the catalogues so you won't miss out on any online promotions from Bing Lee or any other shops in the Electronics & Office category in Penrith NSW. There are currently 2 Bing Lee catalogues in Penrith NSW. Browse the latest Bing Lee catalogue in Penrith NSW "Gifts That Keep On Giving" valid from from 16/11 to until 22/12 and start saving now!
Nearest Bing Lee stores in Penrith and surroundings
Catalogues and Bing Lee specials in Penrith and surrounding areas
As one of Australia's most trusted electrical and consumer electronics retailers, Bing Lee Australia has been providing customers with quality electrical, household appliances and computer products since 1957.
Other Electronics & Office catalogues in Penrith NSW
Featured products in Penrith NSW