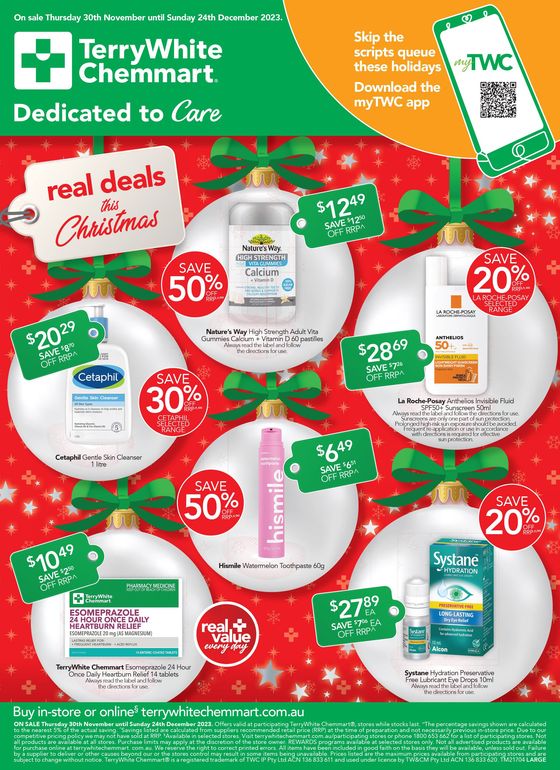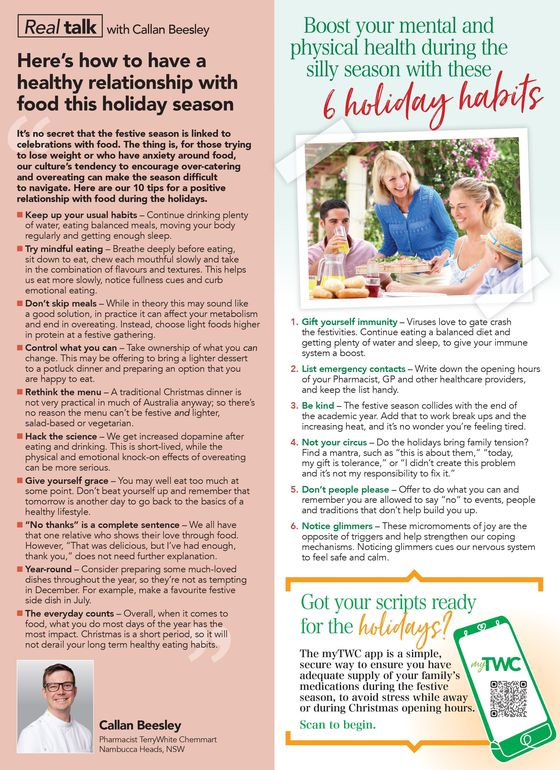 Real Deals This Christmas - Standard
TerryWhite Chemmart

Real Deals This Christmas - Beauty Extra

TerryWhite Chemmart

Real Deals Carousel - Catalogue Out Now

TerryWhite Chemmart

Real Deals This Christmas
TerryWhite Chemmart Specials in Brisbane QLD
DermaVeen Daily Nourish Body Moisturiser SPF50+ 200g

Olay Luminous Niacinamide + Vitamin C Super Serum 30ml

Aveeno Skin Relief Body Wash 1 litre

Ego QV Gentle Wash 1 litre

Garnier SkinActive Micellar Cleansing Water 700ml

Klorane Shampoo with Quinine and Organic Edelweiss 400ml

Klorane Conditioner with Quinine and Organic Edelweiss 200ml

Growth Bomb Hair Growth Spray 185ml

Bioglan Active Magnesium 1000 - 150 tablets

Tony Ferguson Ready To Drink Classic Shake Chocolate Flavour 275ml

Tony Ferguson Protein Bar Meal Replacement Chocolate 55g

Naked Harvest Thrive Plant Protein Vanilla Pancake Batter 500g
Looking for the best TerryWhite Chemmart offers in Brisbane QLD?
If you are looking for the biggest TerryWhite Chemmart discounts in Brisbane QLD you are in the right place. Here on Tiendeo, we have all the catalogues so you won't miss out on any online promotions from TerryWhite Chemmart or any other shops in the Health & Beauty category in Brisbane QLD. There are currently 4 TerryWhite Chemmart catalogues in Brisbane QLD. Browse the latest TerryWhite Chemmart catalogue in Brisbane QLD "Real Deals This Christmas - Standard" valid from from 29/11 to until 24/12 and start saving now!
Nearest TerryWhite Chemmart stores in Brisbane and surroundings
Catalogues and TerryWhite Chemmart specials in Brisbane and surrounding areas
Terry White Australia is an Australian chain of chemists.
Other Health & Beauty catalogues in Brisbane QLD
Featured products in Brisbane QLD