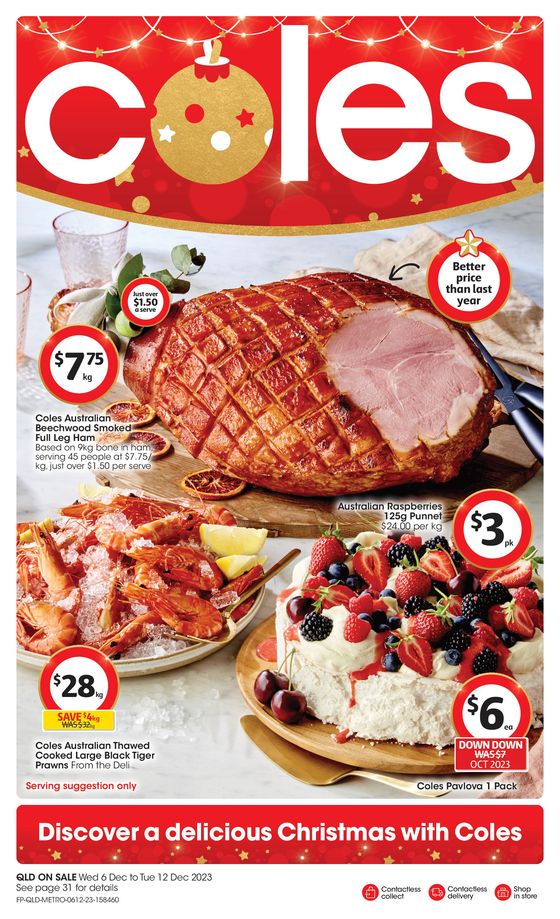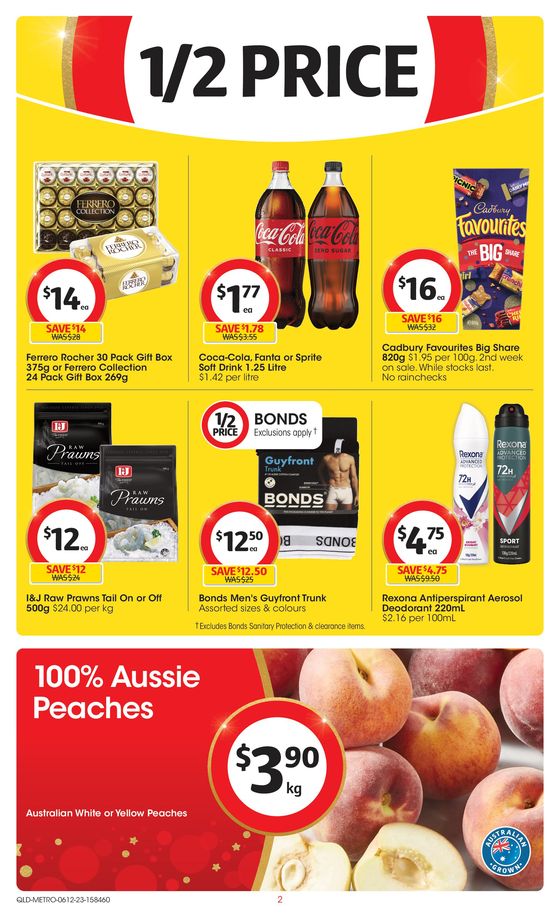 Great Value. Hands Down. - 6th December
Coles

Selected Weekly Specials 6/12
Coles Specials in Brisbane QLD
Ferrero Rocher 30 Pack Gift Box 375g

Mersey Valley Cheese 235g

Coles Australian Beechwood Smoked Full Leg Ham

Mars Chocolate Bar 35g-56g

Coca-cola Soft Drink 1.25 Litre

Coles Australian Baby Cucumbers 250g Pack

Coles Festive Mini Tart Selection 6 Pack 240g

Australian Raspberries 170g Punnet

Coles Mascarpone Caramel & Brandy Snap Ice Cream 1 Litre

Nestlé Cooking Chocolate 180g-290g

Old El Paso Taco Sauce 200g
Looking for the best Coles offers in Brisbane QLD?
If you are looking for the biggest Coles discounts in Brisbane QLD you are in the right place. Here on Tiendeo, we have all the catalogues so you won't miss out on any online promotions from Coles or any other shops in the Groceries category in Brisbane QLD. There are currently 3 Coles catalogues in Brisbane QLD. Browse the latest Coles catalogue in Brisbane QLD "Great Value. Hands Down. - 6th December" valid from from 3/12 to until 12/12 and start saving now!
Nearest Coles stores in Brisbane and surroundings
Catalogues and Coles specials in Brisbane and surrounding areas
Coles supermarket is committed to providing Australian families, with their grocery needs for a healthy and happy life at affordable prices. Coles offers a wide range of products from fresh fruit & veggies to baby products with amazing specials and offers. See Coles opening hours and store locations near you in their website!
Other Groceries catalogues in Brisbane QLD
Featured products in Brisbane QLD