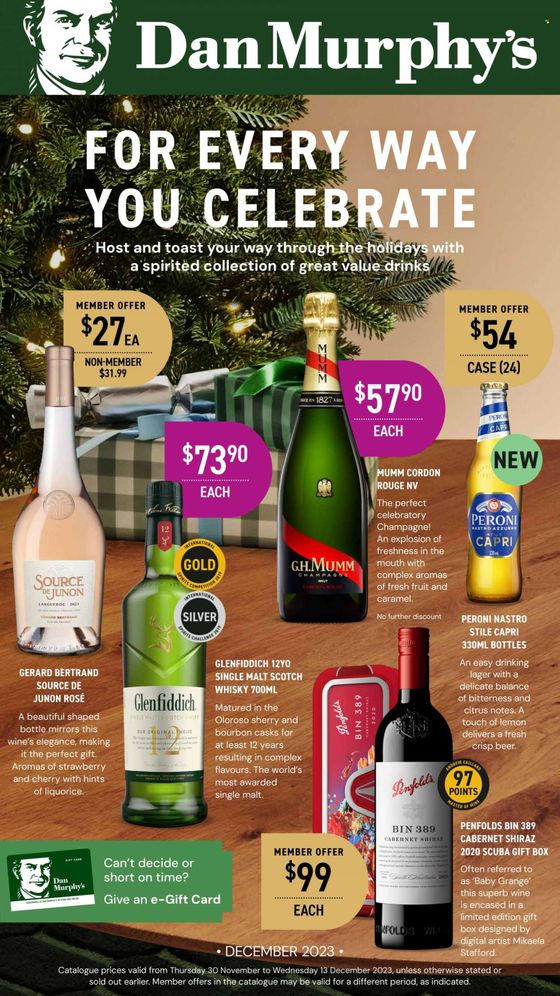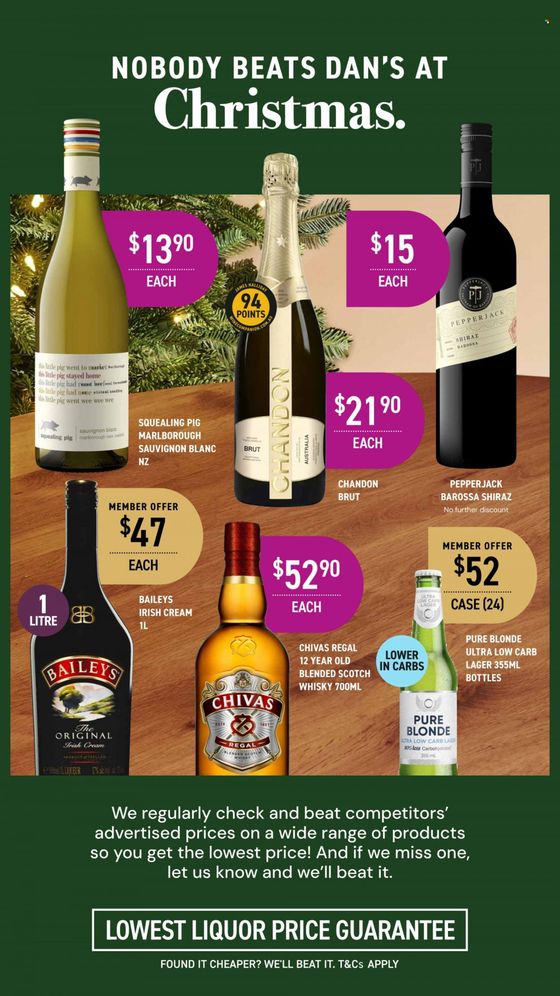 For Every Way You Celebrate
Looking for the best Dan Murphy's offers
If you are looking for the biggest Dan Murphy's discounts you are in the right place. Here on Tiendeo, we have all the catalogues so you won't miss out on any online promotions from Dan Murphy's or any other shops in the Liquor category in your city. There is currently 1 Dan Murphy's catalogue on Tiendeo. Browse the latest Dan Murphy's catalogue "For Every Way You Celebrate" valid from from 30/11 to until 13/12 and start saving now!
Find Dan Murphy's catalogues in your city
Dan Murphy's, all the offers at your fingertips
Dan Murphy's
With Dan Murphy locations all over Australia, it's made great quality liquor and wine at affordable prices now available to many and not just the few, and with extended Dan Murphy's trading hours, you can almost always find one open.
Not only is Dan Murphies a bit of an institution in Australia, the Dan Murphy's catalogue is packed with specials every week including spirits, beer, wine and champas. So be sure to check out all the Dan Murphy specials at the many Dan Murphy locations.
Do you love to socialise, having people around and having a few drinks? If you are then the Dan Murphy's Ship SMart unlimited free delivery offer is for you. For only $50 a year whatever you buy and however often you buy it, is delivered free.
Dan Murphy's was founded in 1952 by Daniel Francis Murphy.
.
Dan Murphy's has over 140 stores in Australia and employes hundreds of people.
Dan Murphy's stores are the names after their founder, Daniel Francis Murphy.